2 weeks Celine & Andy happy in Galicia 2015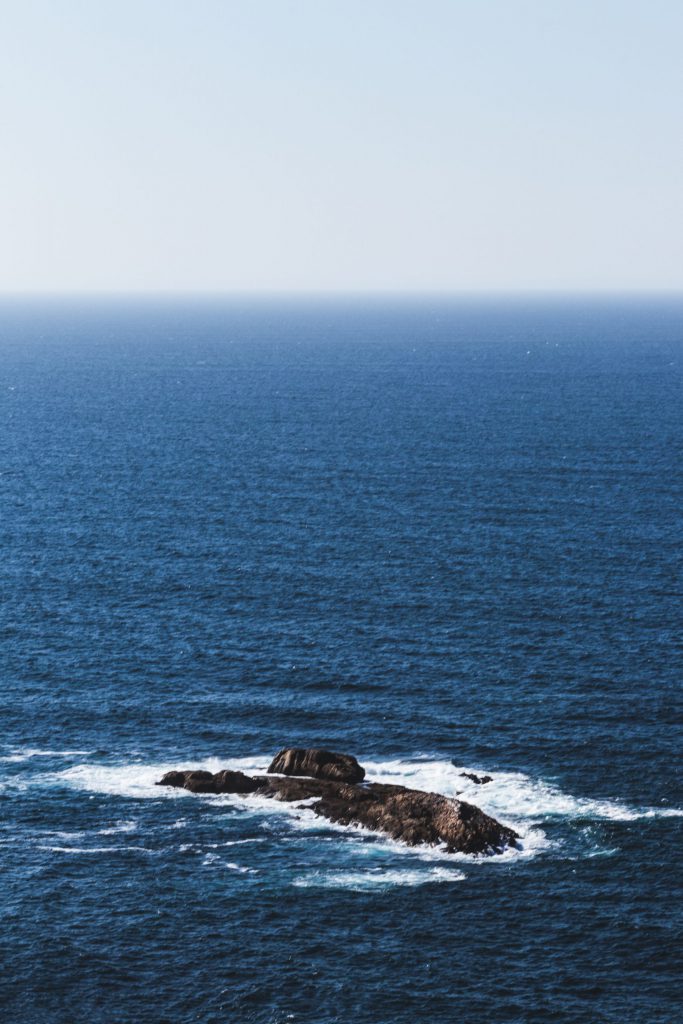 Getting in touch
The first contact with Kathi from the Surf House was by mail. Our questions and concerns were
answered always promptly, competently, polite and charming.
The arrival
Since we did not hire a car, we booked the shuttle service from the Surf House.
Upon arrival, our plane had a massive delay. Finally, we arrived at 2.30 a.m. at the Surf House – and
were given despite late hour food and drink offered!
The accommodation
The house has six beautiful rooms; all with a private bathroom. Each of these rooms has been lovingly,
individually furnished and leaves nothing to be desired.
On cleanliness and hygiene has always placed great emphasis.
The Surf House
The ground floor has a kitchen which is well equipped, a spacious dining area with a large dining table and a very nice living room as well. This area is available for all guests. It is the perfect place to cook together, eat or celebrate.
Food
Breakfast was served daily between 9.00 a.m. and 10.00 a.m.
The offer was plentiful and also left nothing to be desired. Dinner we had not initially booked because we
wanted to cook for ourselves. However, this plan we followed not long. Already on the first evening turned out that Kathi is an excellent cook. Daily after breakfast she asked who wants to join the dinner or self-catering. Special requests were taken into account.
To join the dinner is definitely recommended. The dishes were always freshly prepared, very tasty and
varied. A culinary delight!
The environment
The environment invites you to discover. The coast is beautiful. Each bay ooks great in a different way.
Waves, currents, wind, everything what belongs to it are different every day. It never becomes tired!
In the village there are two small shops where you get basic stuff (chips and beer). One of them is open
even on Sundays. Special requests Kathis mostly brought us from the nearest town.
At the beach there is arestaurant. The food is delicious and inexpensive.
Of course there is also a bar which is within walking distance. Two to be exact. However, we were only in
Carlos' bar.
But Atención: Carlos' bar is a typical "Sweetheart I'm-just-for-one-beer-at-Carlos-bar"! The most recent
visit ended with me with open knees and a devastated coal field;-)
The garden
In the large garden from the Surfhouse many things are possible; Barbecue, play football, yoga sunbathe, eat, relax, look at the sea …
Following the meadow there is a small "forest" with absolutely great seat – and reclining. On hot days,
this is the perfect retreat. From an attached swing on a tree we often enjoyed the sunset. With chips and beer – absolutely perfect!
Yoga
Yoga in the garden offers itself absolutely. It is offered by Anna.Anna is super friendly and exudes a very pleasant and soothing calm.
She gave us the rationale fundamentally understood and corrected our posture when required.
My girlfriend and the other participants quickly learned and could swiftly implement it and I – I have also
made an effort 😀
To all discovery fans
In the mountains there are predetermined paths. They are marked by dashes and crosses.
A dash means something like: this way you can follow.
A cross means something like: this way you should not follow (in any case!).
Logical! I know! Haha but also I made it back to the Surf House almost five hours later;-)
Language course
I have assigned a language course at Kathi. The time we set every day individually. Super chilling –
especially on holiday very important. Kathi always received on my daily routine. This way of learning never was too "school" and I had a lot of fun.
To learn Spanish is worthwhile. Especially in Carlos' bar Spanish is an advantage.
Cerveza y patatas fritas. Por favor. – Beer and chips. Please.
Surf course
I never in my life stood on a surfboard. I'm absolutly not sporty. Sports and balance are not one of my
strenghts.
Nevertheless, on the second day I have occupied a surf course. The surf instructors have taken a lot of
time and patience for us beginners.
So I: In the wetsuit, straight to the line-up, third wave, started paddeling, felt the pull under me, up on the board, slightly in the knee, long right-hand bend, then on one foot towards the beach, victory pose. Runs.
Total easy;-)
Also Celine took a surfing course to improve their knowledge. She was also completely satisfied. It was
entered individually to each student and a faster learning process was guaranteed. Whether softboard, shortboard or neoprene – everyone had the right material , which was also in top condition.
The hostess
Respect (lat. Respectus) "Looking Back" – we like to look back on this holidays.
Kathi, respect for your performance!
With what easiness you are doing your small but fine company impressed us.
You can feel with how much passion you stand behind your project …. Unique!
We have felt very comfortable and will definitely come back!
Lovely wishes,
Celine and Andy